4″Column tower Glyco cold 4 taps at 90 degree (C1590)
Column towers are the most basic draft beer dispensers, the ones we refer to as Classic. While they come without any fancy design, these draft beer towers go by their mandate of protecting the beer lines from exposure and directing beer dispensing through faucets perfectly.
This is a 4-tap style 4" Column tower, placed all around the tower at 90 degree angle. Pour beer conveniently from any side.
With SS polished finish and Glyco-cold beer cooling technology, this tower meets all your requirements.
Beer TAPS:

Pour your beer with perfection with our beer taps. Draft beer is beer that's "on tap," as opposed to bottled. Next time you're at a bar or a restaurant with bar, look for a row of labelled levers. The beers on tap are fresher than the bottled selection.
In Our 4″Column tower Glyco cold 4 taps at 90 degree, we use Brass Taps with rich grade plastic knobs.
Glyco Cold Technology:

Glyco cold technology works best with long drawn commercial draft beer systems. It has a specially designed beer tower and a glyco chiller. Propylene glyco, a food grade anti-freeze mixed with water is the coolant in the chiller. This combination is highly efficient. It maintains the required temperature for the perfect pour right upto the faucet. Glyco cooled draft beer towers have special foam sealed beer lines. This reduces heat exchange with the surroundings.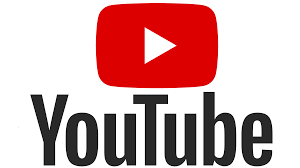 Learn more about Krome Glyco cold technology
Glycol Recirculation Copper tubing has two point contact with cold block which is closer to shank and towards tap for quick cooling transfer
Three Level Sealing with specially designed shank
Specially designed Brass Cold Block for Optimum Cooling at the point of dispense.
Cold Block designed for more contact with copper recirculation pipe. For more info click here
Specifications
| | |
| --- | --- |
| Material | Stainless Steel |
| Finish | SS Polished |
| Mounting System | Screw Mount |
| Cooling System | Glyco Cold Technology |
| Number Of Faucet | 4 |
| Faucet Material | Stainless Steel 304 |
| Faucet Finish | SS Polished |
| Lever Material | Stainless Steel 304 |
| Inlet Connection | 1/4" OD Stainless Steel Pipe with 1/4"-3/8" Barb Fittings |
| Glycol Connection | 3/8" O.D. Copper tubes with 3/8" barb fitting |
| Column Diameter | 4" |
Click here to know more about Glyco-cold technology
Warnings / Instructions
Important information – Prop. 65 for CA residents.

Proposition 65 Warning: This product contains chemicals known to the State of California to cause cancer and/or birth defects or other reproductive harm.
---